ZSZBACE Sports back support brace can assist with general back issues or lifting and moving heavy objects. By working with Sports Medicine Specialists, ZSZBACE has developed this medical pro version back support system, which combines the ergonomic design lumbar pads with the high quality perforated neoprene material to create this unique back brace.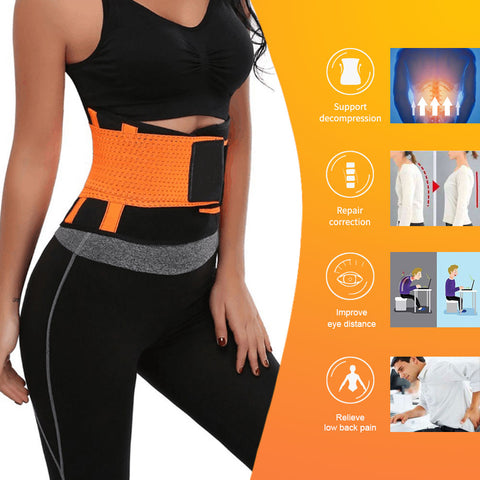 The double pull wide back support is a highly recommended back brace on the market. Designed by back experts, this braces aim to provide a wider than normal back support. The design of double pull mechanism means the inner wrap provides the best possible compression for your back, heat retention and comfort. The extra strength elastic strap gives you extra stability and support. It has a unique crisscross elastic strap, which is effective in removing excess gap between the breathable fabric and your lower back to enhance stability. This back support belt is ideal for people with a manual occupation or sport where lifting may be involved. It also facilitates good back posture by preventing a slouched position in the lower back.
Waist Trainer Belt for Women & Man
Suitable for sports, cycling and weight lifting. Burn your stomach fat faster and maximize calorie burn during exercise with the waist trimmer tummy slimming belt.
Strong Velcro Closure
Double velcro closures
Provide a strong Secure fit no matter how intense your workout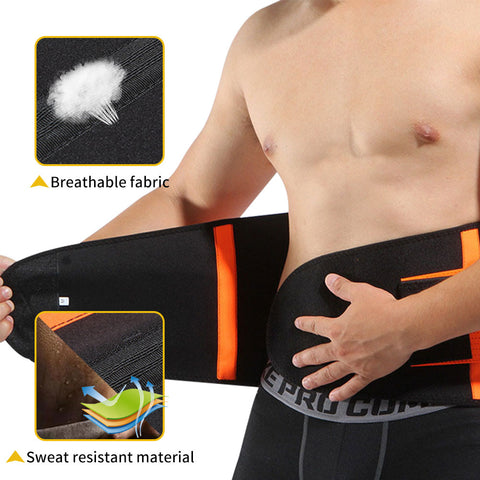 Tight Compression & Flexible Adjustment
Helps you sweat more thereby burning your belly fat
Easily adjust waist belt size fit our body , and put enough compression force on your waist and abdomen
Soft Boning for Lumbar Support
Reduce lower back pain
Keep your muscles warm, and stabilize spine