--- Is your upper back giving you a hard time lately with that nasty pain? Has sedentary office sitting made your neck and shoulders slouchy? This posture corrector is the perfect solution! ZSZBACE posture corrector provides the much-needed support your body is seeking to help improve your overall spine health and posture.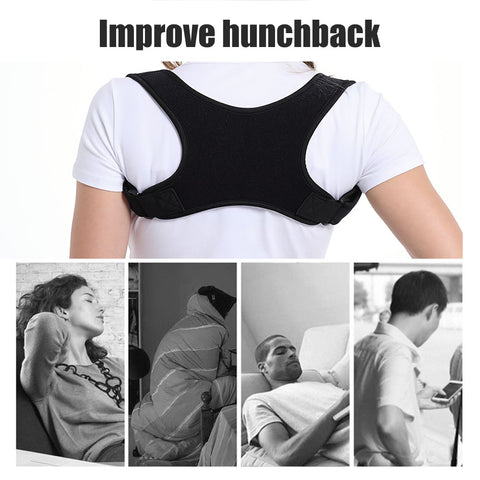 Based on ergonomic design and improve design technology,ZSZBACE posture brace helps you develop a straight back and strengthen your shoulders, neck and back, creating good posture, ameliorate the pain in the neck, shoulder, upper back and change the bad habits of slouching.
Start using the posture corrector for 20 to 30 minutes every day, and then gradually wear it for 2 hours, continue to use it for a period of time to enhance muscle memory. Even without wearing a posture corrector keep your body straight. It allows you to move completely freely without hindering your daily life.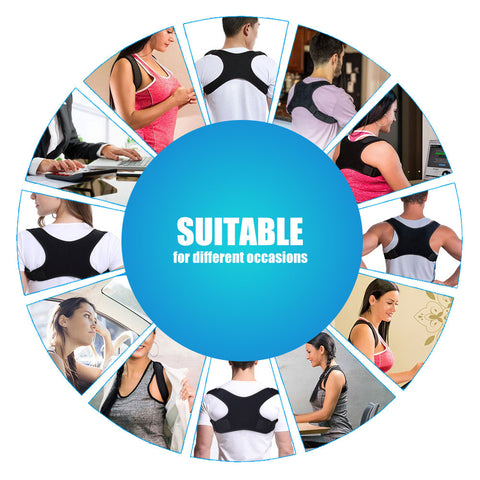 Using high-quality porous ventilation materials, lightweight, soft, breathable and washable, by upgrading the lengthened magic tape and the elastic and soft sponge pad shoulder strap, you can adjust it yourself to achieve the ideal fit.
A great posture radiates positivity, confidence and pride, making people more inclined to trust you. It helps you get rid of neck and back pain and live your life to the fullest. Fortunately for those who want to restore a natural, healthy posture, we are here to help you! Flexible and supportive, ZSZBACE Back Corrector realigns your shoulders and spine, accelerating your journey to a pain-free life.