The shoulder is a frequent area of injury for athletes, especially those whose activities require repetitive use of the joint, such as basketball, volleyball, swimming, and weightlifting. How can you protect an aching shoulder while still doing the activities you love?
ZSZBACE shoulder brace may be the answer. It's a simple, non-surgical method to stabilize and protect the joint during sports and other activities, which can be worn to recover from a shoulder injury or to reduce discomfort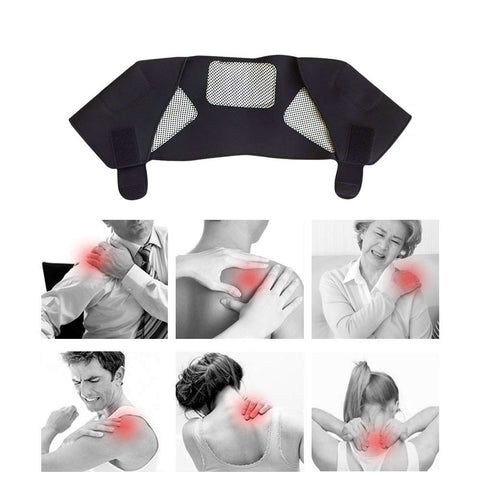 Feel Pain Relief and Reduce Recovery Time From Common Injuries Like:
Dislocated shoulder
Muscle soreness
Shoulder Pain
Tendinitis
Arthritis
What You Will Get From ZSZBACE Shoulder Brace?
Effective Shoulder Support and Pain Relief
Extra adjustable extension strap and two-way adjust, meet everyone's needs
Heated Therapeutic Neoprene Material retains body heat; Great for alleviating your pain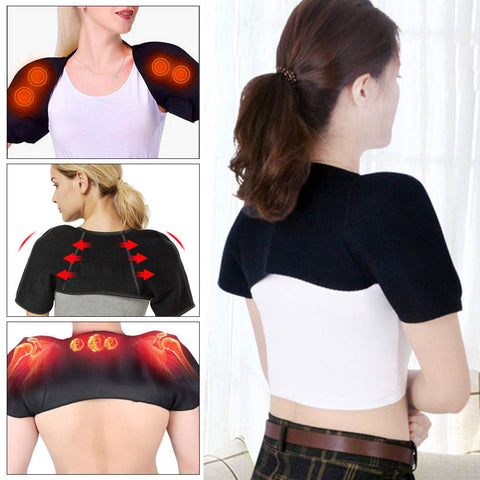 The principal of heated shoulder wrap is to promote your blood circulation by built-in heating pad, which relieve muscle soreness and joint stiffness
Different from typical shoulder heating pad that has short circuit security risks, we choose high cost low voltage adapter to strike the balance between safety and great heating effect