There is nothing quite as frustrating as dealing with chronic back pain. It's one of those overwhelming injuries that doesn't just feel awful. It can be detrimental to your quality of life. What's worse is that the pain doesn't simply get better with time. It can persist for years even with doctor visits, surgeries, physical rehabilitation, and other back support belts.
Fortunately, not ALL back braces are designed to support your back in the same way. While you might not experience any relief with one brand it's very likely you can feel a HUGE difference with the ZSZBACE back brace.Meaning you don't have to keep settling for minimal results. You can start the real journey to healing today. All you need to do is to give this brace a try.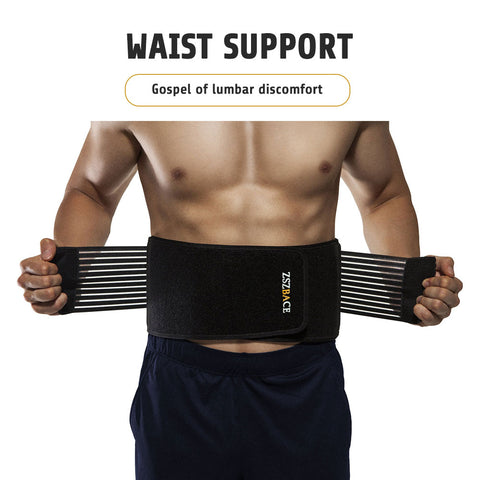 Back pain can be the end of productivity, getting in the way of all the things you need to do in your busy life. The ZSZBACE Stabilizing Back Brace is the best option for comfortable lumbar support, while still allowing for full range of movement. The curved design helps minimize slipping and bunch, while four stays provide additional support to the back. Mesh panels allow for the release of excess heat and moisture. Dual adjustment straps ensure customize support for the most comfortable fit. This brace is perfect for everyday use, higher intensity workouts, and everything in between.
With the ZSZBACE belt, our aim is to provide your back with enough support to help soothe the pain while still allowing your torso to twist and turn naturally. This is partly accomplished by the dual adjustable compression straps which give you the ability to loosen the belt if you prefer more mobility and tighten it if you need more stability.
You'll especially enjoy how light and soft the belt feels after using it for the whole day. It's even slim enough to be worn under your clothes without it showing.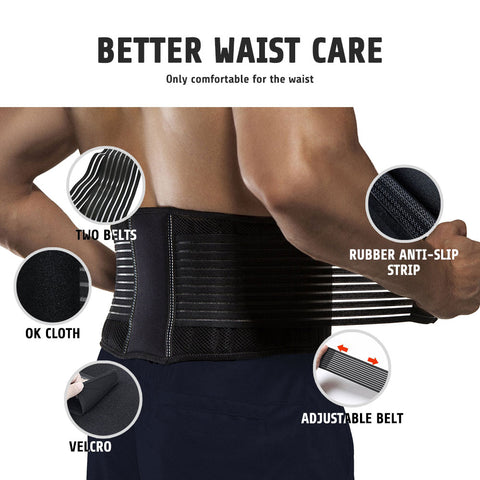 Lightweight and durable
The ZSZBACE Stabilizing Back Brace features a lightweight, durable design that maintains the natural shape of your back. But instead of feeling overly tight, the brace allows for full range of movement. This means that you can commit to your usual activities and work without having to worry about back pain. Give it a try for yourself during workouts, walks, heavy lifting, and more!