The functional principle of Magnetic protective gear:Magnetic therapy is the use of artificial magnetic field in the body's acupoint, meridians & collaterals. No side effects. Safe and reliable.

Why You Need Our ZSZBACE Waist Heating Massage Pad?

The tourmaline protector series of ZSZBACE can soothe meridians & collaterals and massage acupoint with the heat spell of nano material contacting with the skin and the embedded magnet. It can not only cure our disease, but Magnetic therapy can increase blood flow and magnetic heating effect helping to relax muscles and reduces fatigue.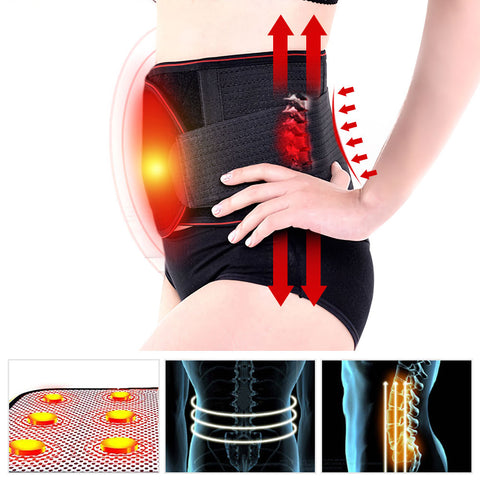 Suitable for:
1. As a gift to our father/mother/grandfather/grandmother/maternal grandfather/maternal grandmother, take good care of them healthy.
2.People who always work sedentarily or in a prolonged standing position such as drivers or office workers.
3. Athletes or people doing regular exercise.
4. People who has health problem.

Advantages:
Improve body metabolism and immune function, conducive to the recovery and balance of body function.
Promote local and systemic blood circulation.
Enhance metabolism.
Great for back pain, sciatica, lumbar muscle strain, cold back pain, gastrointestinal discomfort, irregular menstruation,lumbar hyperplasia, lumbar disc herniation, lower abdominal pain caused by gynecological diseases, postpartum pain, lower abdomen cold, cold waist pain, stomach cold stomach pain,etc.