In the modern society, smart phone and personal computer always use every day. And, at the same time, it becomes possible to take the posture that only the face must be taken in front of the them, but the problem comes out of the cervical vertebrae, and even the thoracic vertebrae begin to bend, and it finally becomes a hunchback.
‧I have a backache due to long hours of desk work
‧My shoulder becomes sore due to overuse of the computer and smart phone
‧I have tired neck and hips due to a long time in the same posture
‧My posture got worse → Maybe it was caused by the above body strain
It is important to prevent early treatment as soon as possible because it is time to take time to treat it.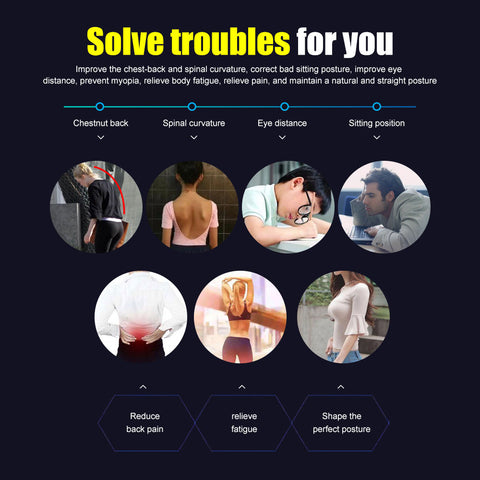 This ZSZBACE back posture corrector is ergonomically effective in reducing upper and lower back pain, great for lumbar and neck pain relief, promoting body muscle memory and correcting posture easily.
Posture Brace should be worn for 2 hours daily. The first couple of days wear it for 15-25 minutes only, then add 20 minutes every day. Your back and shoulders will slowly adjust and you will build muscle memory for the right posture.
The waist belt and shoulder straps are fully adjustable to give you an exact custom fit that molds to your body. For the best comfort, it is recommended that you wear it over an undershirt.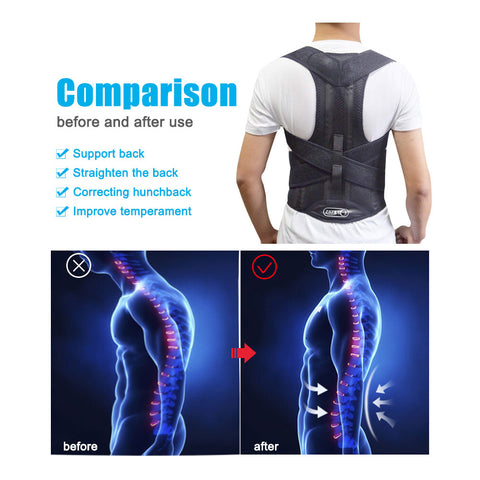 Posture corrector has an adjustable shoulder strap length. We used plastic sliders and plastic clasp in this back brace, as numerous experiments have shown that this allows you to more evenly distribute the load on your shoulders .