The best time to develop a good posture is adolescence. Good posture gives the impression of serenity and solemnity; If the posture is not correct, you will not only look listless, but also impact spine and compress nerves; Also, sitting with bad posture for a long time can cause back and shoulder pain, and ultimately affects physical health.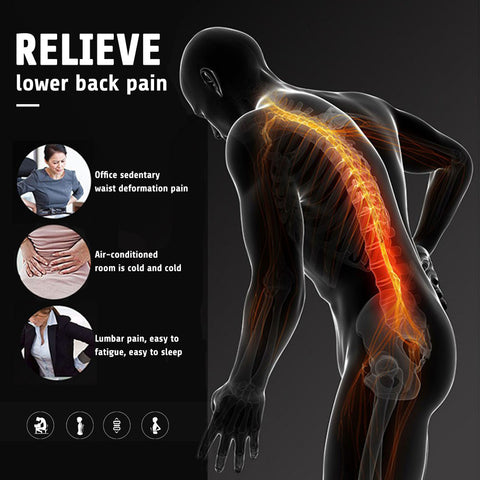 Our back posture corrector can pull your muscles and spine back to the original position. While improving posture, upgraded elastic support and soft fabrics increase comfort. Whether at home or in the office, the back support can be worn under your clothes. It can help you gradually create the habit of good posture and improve self-confidence.
Two soft support stays are added on the back, so it will fit better with your back curve, and provide steadier and more comfortable support. The two support stays are made of soft steel, which are more elastic than ordinary steel/plastic stays. Protective sleeves are added to both ends of the steel plate to prevent the stays from penetrating the outer fabric.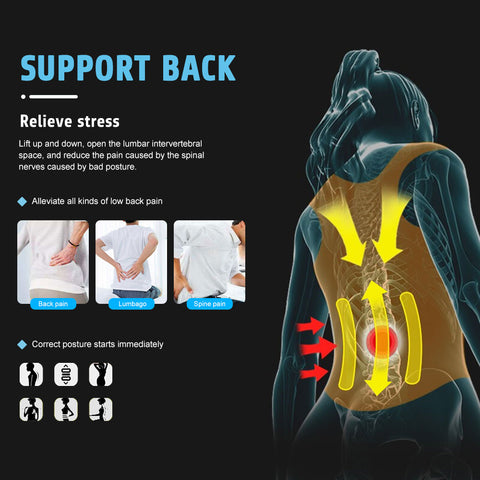 You can easily put on the posture back brace by yourself by three steps: First, put on the posture corrector and adjust the shoulder pads. Second, fasten the waist band. Third, tighten the elastic back straps and fix the Velcro on the waist belt.
Wear our upper back support posture brace 1 or 2 hours every day, and soon you will start developing a muscle memory. Good posture is not just a reflection of confidence, it is also important for your long-term spinal stability. Use the posture support corrector to give you the most confident state anytime and anywhere.