Whether you are trying to prevent or reduce waist pain, or to correct your waist position, our lumbar support belt can help you.
The Secure Double-Pull Lumbar Belt supports along the spine to provide stability for those suffering from lower back pain.Back crossover heavy duty elasticized double-pull mechanism provides effective, easily adjustable compression.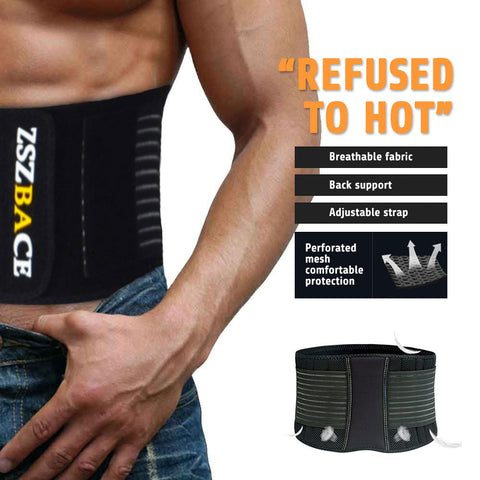 Posture corrector is equipped with straps that are fully adjustable. Wear this trimmer belt to generate heat and burn fat, fits for fitness beginner, office sedentary, man who are losing weight or shaping. This can fit most sizes of men and women. Simply pull or release the velcro straps to fit your body snugly for the best effects.
Our backbrace support lower brace is made with high-quality materials that are both comfortable and breathable.You can wear it under your clothes and earn a straight back and a flat stomach without anyone noticing.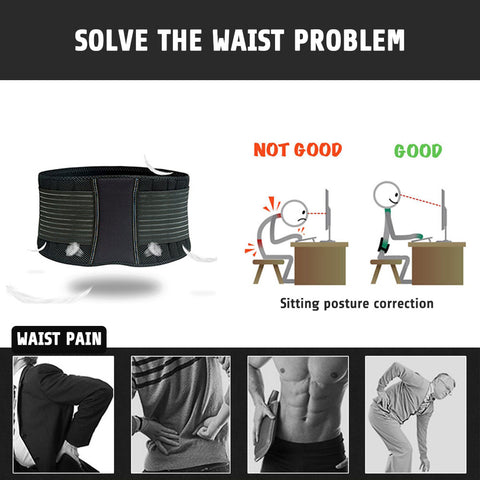 Non-stretch fabric across the back panel which is designed to provide extra support for the lower back.This support provides warmth, support, flexibility and compression to the lower back.Ergonomic design allows for full range of motion and remain placed during exercise.
By keeping the lower back in an upright or extended position, reduces the strain placed on the pain producing structuires of the lower back such as muscles, ligaments, discs and nerve roots.