Bad posture can become a nightmare to break too. The symptoms will go worse if you are not taking care of your posture. Keeping your back, shoulder, and neck in the straight way (upright) is the only solution to stop suffering from the bad postures, this could be tough and unnatural.
This ZSZBACE back posture corrector is ergonomically effective in reducing upper and lower back pain, great for lumbar and neck pain relief, promoting body muscle memory and correcting posture easily.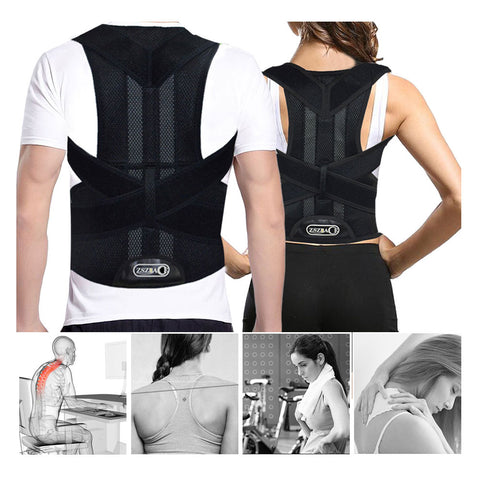 The ZSZBACE Posture corrector for men is designed to mold seamlessly with the upper and middle back, giving you lower back support and stabilizing your clavicle. Once worn, the lower back brace will pull the shoulders into an ideal position, all the while realigning the thoracic spine and supporting the middle and upper back. Over time, the waist trainer for men will help correct and relieve the negative symptoms of bad posture which include back
Our posture correction back brace provides with strong support to lower back and waist. Stabilise and support your shoulders, chest, and back with this posture correction brace. You can deal with bad posture, hunchback, back pain and tension. Besides, keeping your posture straight boosts your confidence and makes you look more attractive!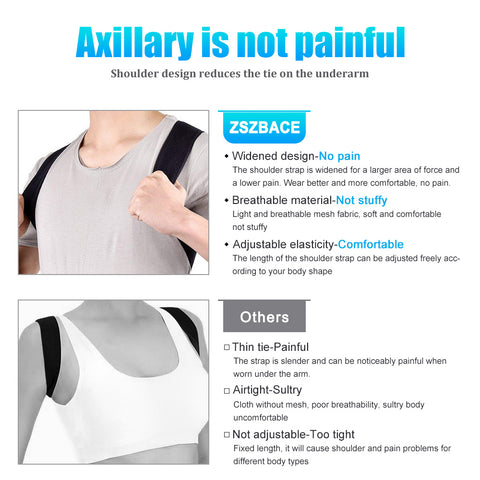 Part Of Your Healthy Life: Correct Your Back Posture And Refuse To Hunch Back! Shape The Perfect Figure! Don't Let Your Bad Habits Seriously Affect Your Healthy Life! Our Posture Corrector Helps Provide Alignment While Sitting, Standing, Lying Down Or During Your Other Daily Activities And Pull Your Muscles And Spine Back To Original Alignment For Posture Improvement! Keep You Away From Slouching And Hunching Look, While Gradually Create The Habit Of Good Posture, Improve Confidence!