Back pain and low back soreness are among the most common discomforts, and most people have had back pain at least once. We can take steps to prevent or relieve most back pain episodes.
The belt is used to ease back pain, self-control individually, great for people who suffer from back pain, spinal stenosis, scoliosis, sciatica, nerve pain. Treat your lumbar effectively & naturally.
ADVANTAGES
The belt transfers the weight off your spine.
Reducing pain and pressure on pinched nerves.
Improving nutrient flow on your spine.
Aids in strengthening your core and back muscles.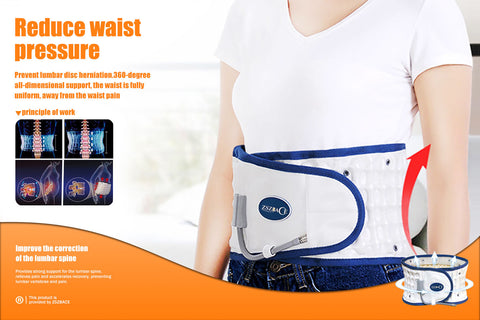 HOW IT WORKS
-After inflating with air, the Decompression Belt stretches and supports the lumbar spine.
-By providing strong support and fixed back, the belt helps hold your midsection together to help support and stabilize your spine and muscles,
This not only helps reduces the strain and pain on your back, but also helps improve your posture.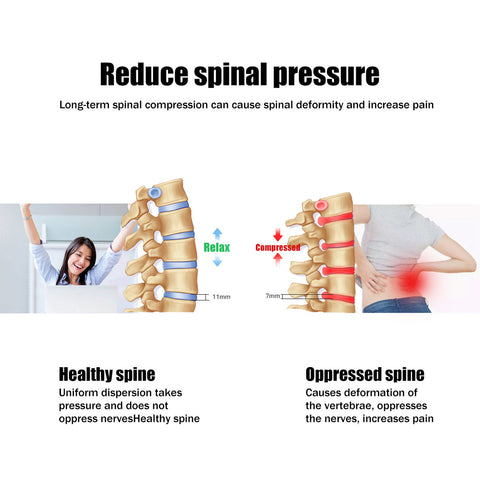 Safety Tips:
1, Do not wear too long for the first week, you can wear it as long as you are comfortable after getting accustomed to it.
2. This belt can't be immersed into water to wash it, It can be wiped with water or alcohol.
3, This belt is to avoid direct sunlight and heat, so state to put it in a cool, dry place after using.