Do you have to sit in front of a desk for several hours every day?
Do you feel fatigue and pain on your neck, shoulder, back or lumbar?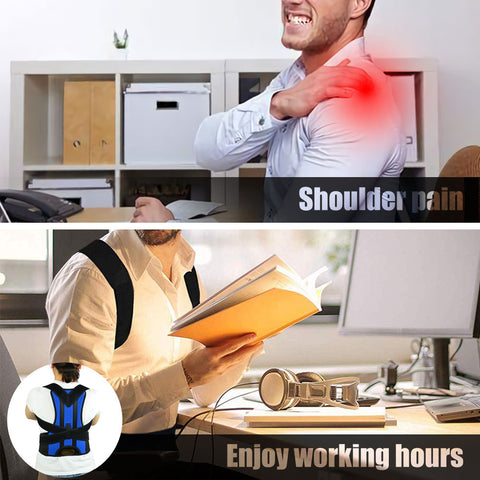 If you have suffered from back pain; neck pain; round shoulder; hunchback; bad posture; spine, clavicle, thoracic issue etc, you should try our back brace posture corrector lumbar support.Specially designed to provide full back support, lower back, upper back, no problem! A good posture contributes to your overall well-being, with this, it will remind the body, and the muscles, of the right place to be by pushing your shoulder back and aligning your spine.
Shoulder and back discomfort are the most common problem nowadays. This now can be easily changed by wearing a posture corrector! You only need to wear the posture support brace for 20-30minutes per day for the first week to start feeling the amazing benifits!
All-around support!
Our posture corrector can provide full support to not only shoulder and lumbar, but also your shoulder and spine, which can give you a more comfortable experience and better result!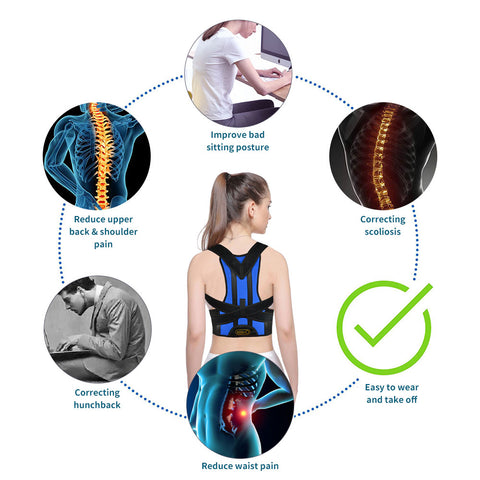 Ease the pain of middle and upper back.
Prevent the progressive spinal curvature and change the bad habits of kyphosis and postoperative repair. This posture corrector alleviates any type of back pain including traps, lats, and lower back pain. This back brace can even be worn during workouts, runs, etc. This product wraps around your upper and mid back as well as around your shoulder and deltoid muscle in order to fix your posture and look great.