In the past years ago, we are persistently innovate and manufacturing products to help people relief back, neck pain and give them a healthier life.
Our ZSZBACE always devote to develop high quality posture corrector.
The lower back brace is the good choice for relief. Not only provides support for the back but also provides protection. Lightweight, tapered design provides firm support without restricting movement. Fully adjustable for customized fit and support.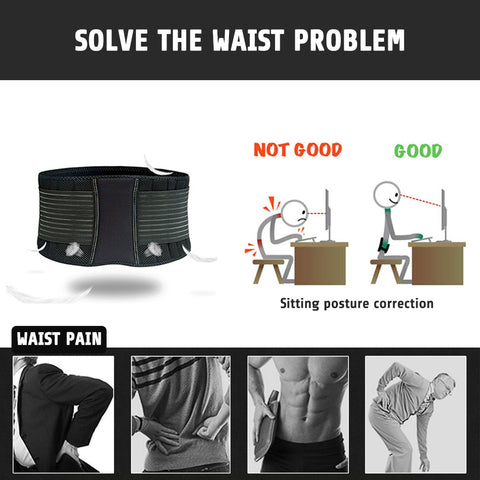 Lower Back Brace Pain Relief
Providing targeted support for the lower back, the waist trimmer belt men relieves chronic pain and pain caused by sciatica, degenerative disk disease, slipped or herniated disks, scoliosis, spasms and injury. The adjustable compression wrap is reinforced with integrated vertical stays for optimal support without restricting movement.
The lower back supports the spine and your entire upper body. The lower back is prone to injury because nearly every movement and activity uses the muscles, ligaments and bones in the lower back. Jobs that involve repeated lifting or sports that twist your back frequently, such as golfing, can put your lower lumbar region or lower back at risk for injury.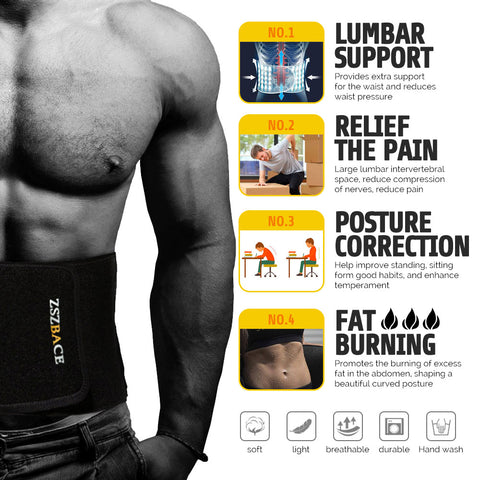 Many women also complain about lower back pain during pregnancy or post-partum. Wearing a back brace or belt to support your lower back can help you prevent strain or added pressure to your spine. A lower back brace keeps your back in the proper position and provides compression relieving lower back pain, stiff or sore muscles, tendons and joints.