Everyone knows what good posture looks like, the problem is remembering to practice it. There are numerous benefits to having good posture including increase oxygen intake, relieve stress and tension, alleviate chronic neck and back pain, and give you more confidence. Follow these tips to help improve your posture in no time!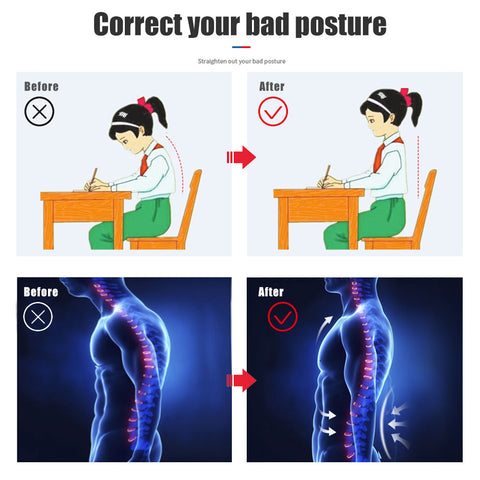 Follow these posture tips :
In the car:
Grab a small pillow and place it in the small of your back. Not only is this super comfy, but it will help keep your spine straight.
Adjust your seat to a more upright position. 90 degrees is optimal, but remember that small changes will make a big difference.

At the office:
Transition into a chair that will promote better posture. Be sure that if you're getting a chair designed for good posture, that you're actively practicing it as well.

Put a sticky note on your computer screen or set an alarm on your phone for every 1-2 hours to help remind you to correct your posture.

Re-position your chair height to make sure that you're meeting the desk correctly. Make sure that your knees are 90 degrees with your hips and your feet placed flat on the floor.

Wear a posture brace first thing in the morning. Use this as a guide for the rest of the day to help train your muscles to sit upright and straight.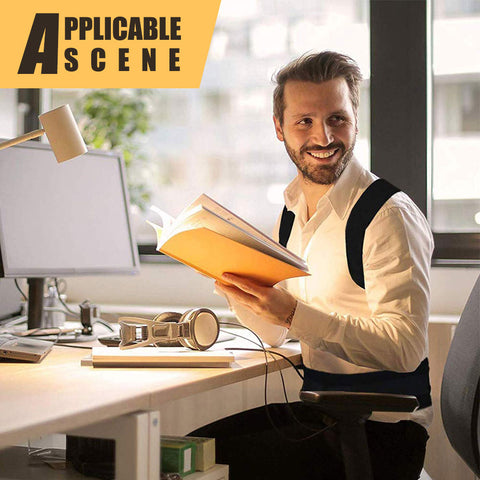 [Supports improvement of symptoms caused by poor posture] It fulfills a support function to improve by simply wearing a disorder caused by posture collapse such as stiff shoulders, low back pain, metabolism and muscle weakness, headache due to nerve compression.
[Posture brace function] 1. Design support helps the back and shoulders to be in the correct posture. 2. Return to the correct posture and pull your shoulders and back. 3, provide gentle back support. 4, unisex unrestricted unisex design. 5, Magic tape Adjustable comfort & easy to wear.