Our ZSZBACE Back Brace provide more effective support to pull your muscles and spine back to original alignment for posture improvement.
If you are sitting all day at work and office, wearing this posture brace will be a good solution to slouch, hunchback and relieve neck or shoulder pain, and improve your overall spinal health. Also keeping your posture straight boosts your confidence and makes you look more attractive.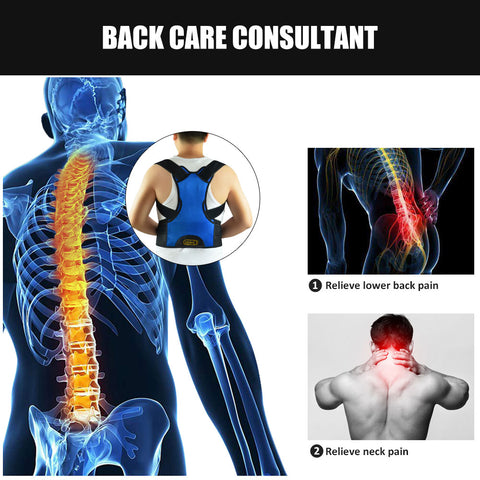 Durable and comfortable design allows effective assistance while being comfortable to wear. The adjustable straps pull your shoulders back while our waist band supports the middle and lower back.
Improve Posture Anytime, Anywhere: If you are sitting all day at work or the office, you risk permanent damage to your back without spinal realignment. Train your posture with this slouch solution to improve your overall spinal health.
Back Brace Benefits
    Puts back in a natural position
    Made of durable and elastic material
    Super comfortable and breathable
    Fits both men, women, and children
    Easy to put on by yourself
    Fully adjustable
    Helps to combat poor posture, thoracic kyphosis, lordosis,hunchback, spine misalignment
   Trains your muscles to retain good posture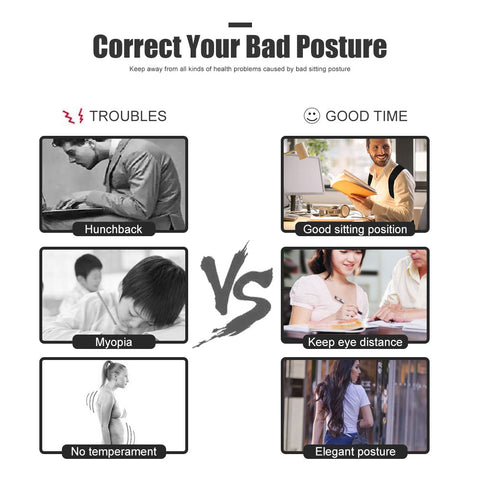 Ergonomically designed to discreetly and comfortably give you upper and lower back support, your Posture Support with Lower Back Lumbar Support Belt is designed to correct your posture quickly and effectively. We suggested wearing the support for 30-40 minutes a day the first week, then increasing that time by 20 minutes every week, until you are completely comfortable with the brace.