Our premium waist support gives you immediate, lasting relief from herniated disc, sciatica, back pain, sore muscles and other back or waist conditions. Wear it when you walk, bend or stretch and enjoy the freedom of movement anytime.
The Stabilizing Back Brace is made with lightweight breathable fabric material, durable design that maintains the natural shape of your back. Instead of feeling too tight, the brace allows for full range of movement during workouts, walks, heavy lifting, and other activities and workload.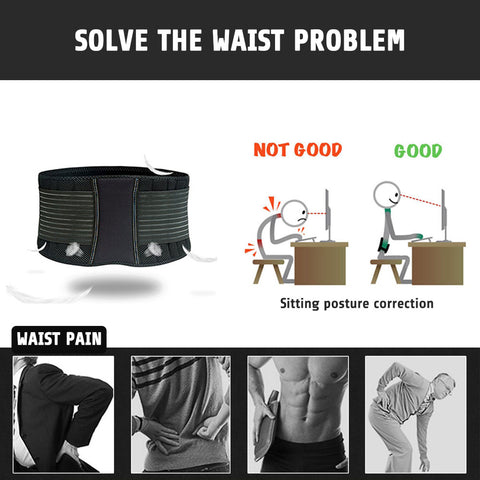 The perfect elastic material provides perfect compression for your lower back. Vertical support stays stabilize your back and prevent rolling.Dual adjustment straps provide the customized fit that is suitable for any body shape and personalized comfort needs. High-quality velcro holds the straps strongly in place.
Breathable and ski friendly fabrics used for waist support, along with the adjustable Velcro, which makes it comfortable and easy to wear
Perfect fit and color matching design makes it comfortable without the slightest stiffness and look wonderful so you don't need hide it inside the clothes.Four firm support stays are perfectly allocated on the brace to keep everything in place, giving you assistance in the areas you need it most. These stays hold in place snugly against your back, without adding unnecessary resistance. You'll hardly notice it's there, but you'll be sure to feel the benefits.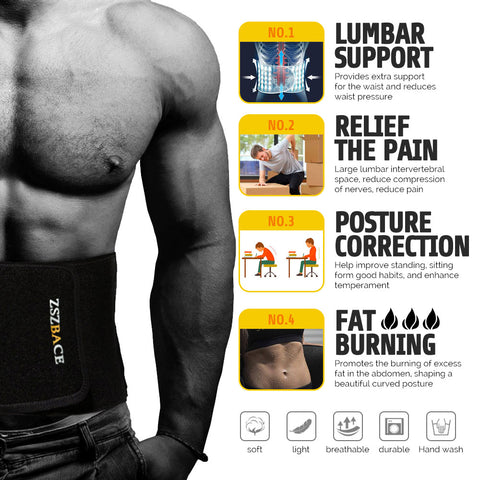 Our aim is to provide your back and waist with enough support to help soothe the pain while still allowing your body to twist and turn naturally. The dual adjustable compression straps give you the ability to loosen the belt if you prefer more mobility and tighten it if you need more stability.