A healthy back is the foundation of a happy life! ZSZBACE posture corrector is well-made and comfortable to wear which supports your back to effectively prevent and reduce scoliosis and other spinal problems.

Adjustable back brace for posture corrector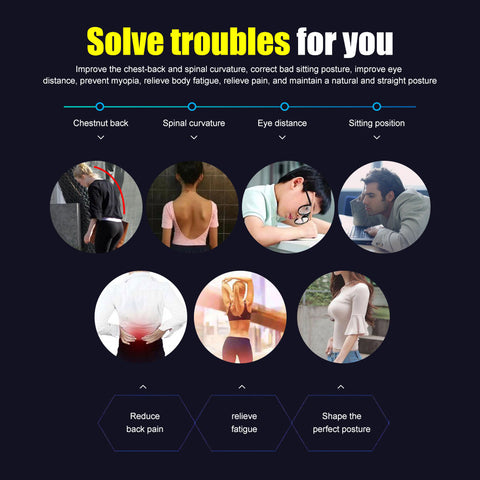 For best results wear your brace for 20-30 minutes per day for the first week. Then add 20 minutes more every day as you get used to it.Your body will remain in that good posture position.
Your posture support brace may initially feel awkward - don't worry, this is completely normal and means it's working correctly by pulling your shoulders back.
We do NOT recommend you use the posture corrector while you are exercising, eating, or sleeping.
Although the material of the posture corrector is breathable and skin-friendly, to ensure your comfort we still do NOT recommend wearing it directly touching your skin.

Effective Support
Crafted with two flexible metal stays, the back brace provides 3-in-1 strong support for your upper back, lower back and abdomen.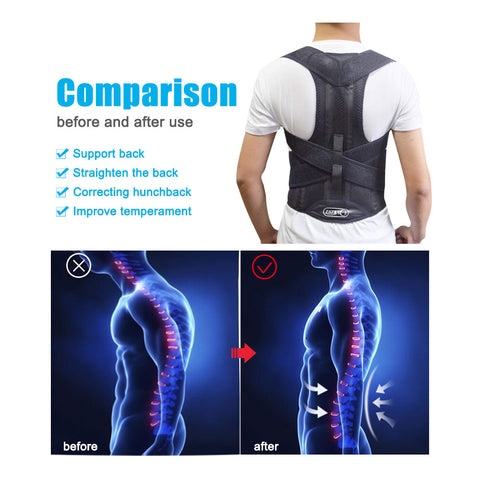 Ease the pain of middle and upper back. Prevent the progressive spinal curvature and change the bad habits of kyphosis and postoperative repair. This posture corrector alleviates any type of back pain including traps, lats, and lower back pain. This back brace can even be worn during workouts, runs, etc. This product wraps around your upper and mid back as well as around your shoulder and deltoid muscle in order to fix your posture and look great.